If you notice the top item on my list of 20 things, you'll understand why a picture like this makes me happy.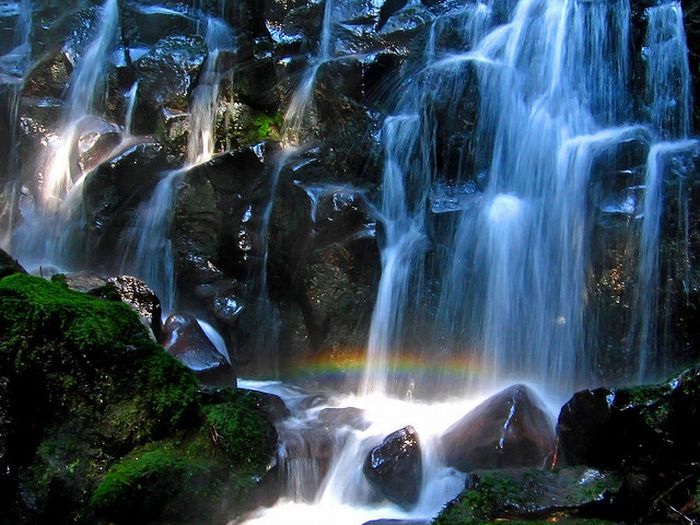 I love water, always have since I was a kid. People always joked that it was funny for a fire sign (Aries) to be so at home in the water. My take on this is that the water neutralizes me. I feel at peace, calm and tranquil when I'm surrounded by water. An act as simple as taking a shower can completely change my outlook, and help me feel more centered.
As far as waterfalls go, I love the tall ones the best, but really I love them all. Mostly I feel the power. The power of the water that is gentle enough to wash a baby, but powerful enough to move mountains. That is awe-inspiring in my book!